Dr. Frederick W. Ehret is a board-certified plastic surgeon who provides a full spectrum of surgical and nonsurgical procedures at our practice, Aesthetic Surgery Centre & MedSpa, in Tacoma, WA. Here, he practices all aspects of plastic and reconstructive surgery, performing procedures for the face, breast, and body. In addition to his work at our office, Dr. Ehret maintains an active pediatric plastic surgery and craniofacial practice through Mary Bridge Children's Hospital.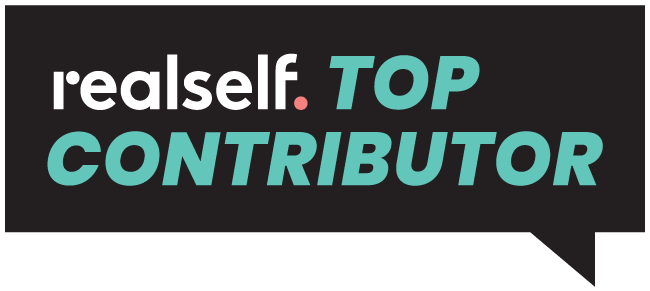 Dr. Ehret is a graduate of the Harvard University Plastic Surgery residency. Prior to this, he received his Medical Doctorate from Boston University. His general surgery residency was also at Boston University. Dr. Ehret completed additional fellowship training in craniofacial and pediatric plastic surgery at Seattle Children's Hospital
Specializing in cosmetic and reconstructive surgery for the face, body, and breast, Dr. Ehret provides surgical and nonsurgical solutions for a range of aesthetic concerns. His most popular procedures at Aesthetic Surgery Centre & MedSpa are facelift, breast augmentation, breast reduction, eyelid surgery, tummy tuck (abdominoplasty), breast lift, brow lift, laser skin resurfacing and chemical peels. Trained in comprehensive plastic and reconstructive surgery, Dr. Ehret uses his years of experience and skill set to achieve our patients' unique goals.
In addition to being certified by the American Board of Plastic Surgery, Dr. Ehret is a member of the American Society of Plastic Surgeons. He has served as President of both the Pacific Northwest Society of Plastic Surgeons and the Washington Society of Plastic Surgeons.
Dr. Ehret lives in Tacoma, WA with his wife and fellow physician Dr. Anastasia Fyntrilakis and their children, Sophia and Philip. In his spare time, he enjoys snow skiing and mountain biking.
Reviews
"Excellent Surgeon - Exceptional experience having lift and augmentation. Would do it again!"
Anonymous
Vitals
"Great results - Very pleased with the results from my surgery with Dr Ehret! I found him to be very professional, he explained all the details and outlined the risks and benefits clearly. I highly recommend him and his staff is great too!"
Anonymous
Vitals
"Pleased with results - I am delighted with my surgical results after surgery with Dr Ehret! He explained everything in detail and spent a lot of time with me at my consultation. He does tend to run behind in his clinic, but I think it is because he does spend time making certain you understand everything that is planned. I highly recommend this very skilled surgeon and his compassionate staff!"
Anonymous
Vitals
"Dr. Ehret and his staff have been exceptional. From my consult to surgery and then the aftercare. I could not be more happy with the care I received and my results. I was comfortable from start to finish and would recommend him to everyone needing a plastic surgeon."
D.M.
Google
"Top notch service. Very professional! Dr Ehret was very flexible and clearly explained different possibilities with anticipated results for each. Reasonably priced. Pleasant staff. My wife is very happy and that makes me happy!"
P.D.
Google
Related Posts